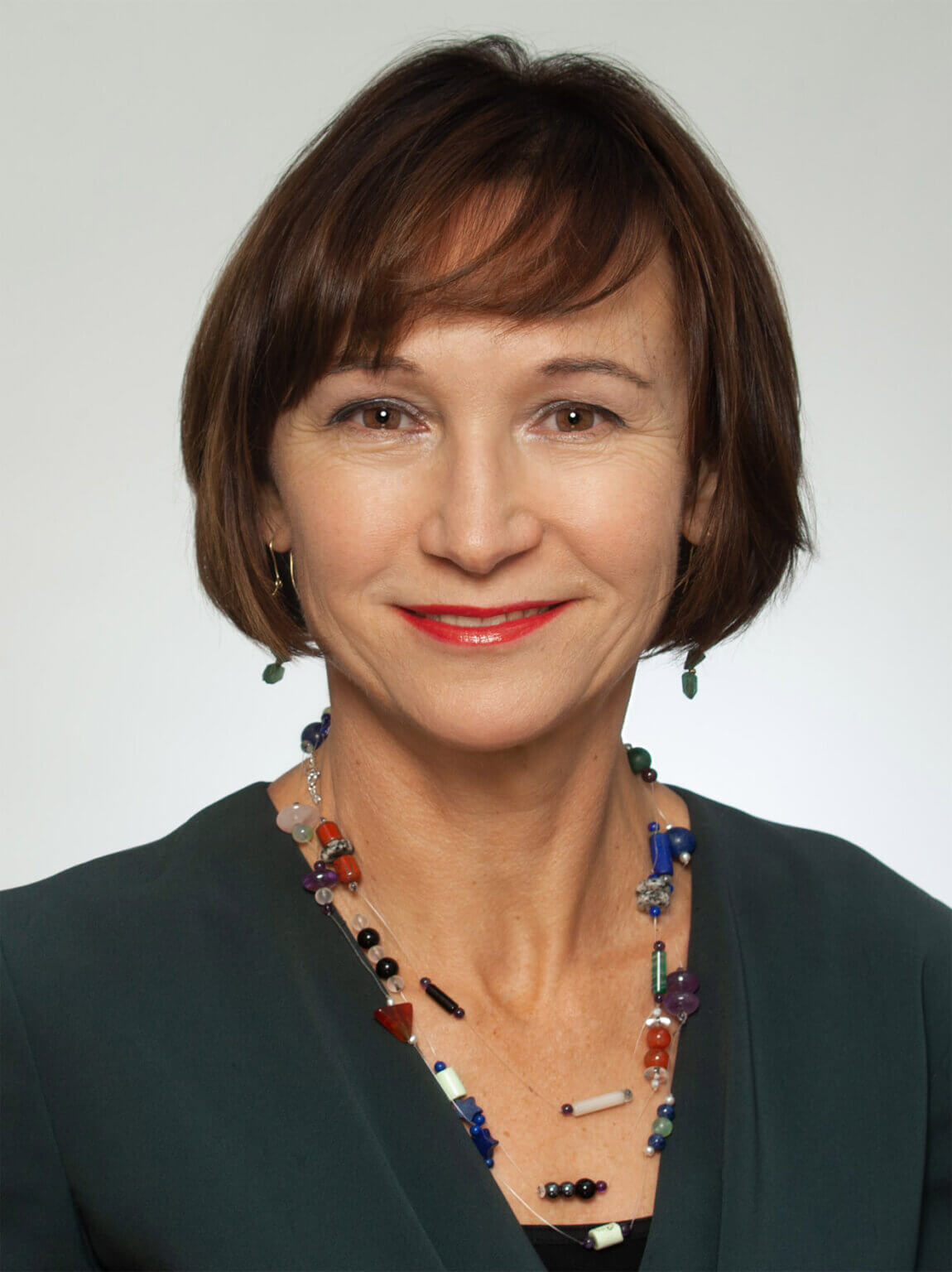 Silja Tillner
She is an architect and city planner who works with enthusiasm in both occupational fields. Sensitive interventions in a historical context and extraordinary architecture are just as much her responsibilities as the revitalization of existing neighborhoods, development studies and urban deve- lopment plans. The spectrum ranges from renovation, conversion and additions, to innovative new buildings. She has always been interested in the interaction between architecture and urban planning—the impact of buildings in their environment, the context of architecture in connection with public
space.
After studying and working for six years as an urban designer and architect in Los Angeles, CA, she passed the civil engineer examination and opened an architectural office in Vienna in 1995, which made a name for itself with the multi-award winning and published project URBION, (URBan RevitalizatION)
for the Western Outer Ring Road in Vienna.
Since 2007, she has been managing the office Architekten Tillner & Willinger in partnership with architect Dipl.-Ing. Alfred Willinger, focusing on master plans, urban design projects, urban development studies, office buildings and mixed-use buildings, subsidized and freely financed residential buildings, as well as renovations and conversions of historic buildings. Most projects are the result of won competitions and have received awards. Many designs are characterized by their high ecological standards and energy efficiency. The office stands for holistic planning, leading from the urban design concept and usage studies, to the design and execution planning. International prizes include the Bauhaus Prize, the "ar+d" (architecture+design) award, the LEAF Award (Leading European Architects Forum), as well as the gold medal at the Miami Beach Biennial.
Membership in specialist committees and teaching: Silja Tillner has been a member of important expert committees for many years. From 2002 to 2010 she was member of the Board of Trustees of the IBA Stadtumbau, Saxony-Anhalt, and from 2008 to 2011 member of the Advisory Board for Urban Planning and
Urban Design in Vienna.
From 2013 to 2017 she took part in the "Aspern Advisory Board" of Seestadt Aspern; in 2015 she was appointed to the Land Advisory Council of the City of
Vienna and in 2018 to the Design Advisory Board of Leonding near Linz. Since 2010 she has been a member of the Association of Friends of the Bauhaus Dessau and since 2012 of ISOCARP (International Society of Regional and City Planners).
She has long been involved in the Chamber of Architects and has been a member of the Federal Committee of Civil Engineers since 2014.
She has been teaching and researching since 1992, regularly teaches at national and international universities, and is often invited to hold lectures at scientific conferences. Since 2018 she has been a visiting professor at DASTU, the Department of Architecture and Urban Studies of Polimi, Politecnico di
Milano.