Theme: Innovative Contextual Architecture in the Continents
Sharing Ideas from Various Origins
A Forum for International Interaction and Exchanging Theories and Practices of Architecture
Contextual Analysis and Studies in the Continents
Architectural Networking Between the Continents
The Jury Members
2ACAA 2022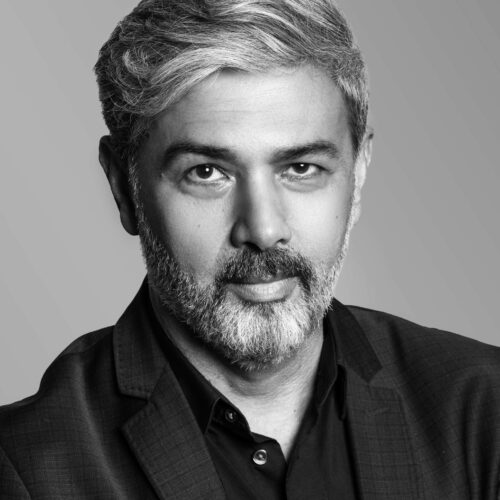 Kourosh Salehi is MENA Principal Design Director at LWK + PARTNERS, a British architect, Urbanist and educator with over 25 years international experience in the UK, Asia and the Middle East. He has led the design process for a number of urban skylines in cities like London, Hong Kong, Shanghai and Doha: his last completed tower design being the "Habtoor City Towers" in Dubai.
His latest bridge design (Hanging Garden Bridge) for the Dubai Creek, has received royal endorsement and been featured in a number of international design journals.
As an active academic, Kourosh has published and presented a number talks on Urbanism and architecture globally, and is the author of the "Architectural Design Guidelines" for the Emirates of Sharjah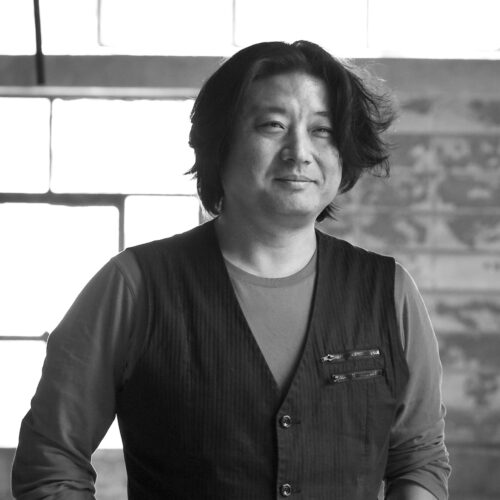 Moon Hoon was born in 1968, in sangdong gangwon-do, lived his teenage years in tasmania, australia. he was educated in architecture in korea, and us at mit, also had work experience in both countries. he has been running his studio moon-bal-sso since 2001. he is interested in breaking the boundaries of architecture by experimenting-crashing, fusing, mixing, and so forth- with various other disciplines. he is open minded about boundaries of architecture.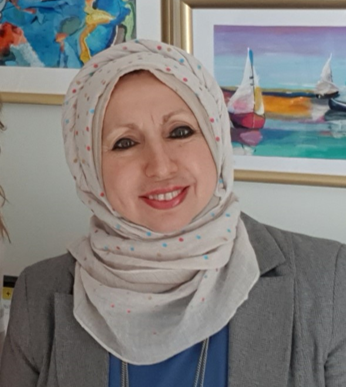 Dr. Maha Salman, the Dean of Faculty of Architecture, and Interior Design at Canadian University Dubai, is a LEED Accredited Professional (BD+C) who embraces numerous years of industry, leadership, and academic experience, several publications and books, and a number of awards for her research work. Dr. Salman received her PhD in Sustainable Architecture from the University of Huddersfield, UK, where she received "The Vice Chancellor's Award for Outstanding Research".
EDUCATIONAL BACKGROUND
• PhD, School of Art, Design, and Architecture, University of Huddersfield, United Kingdom
• M.Sc. (Architecture), University of Baghdad, Iraq
• B.Sc. (Architecture), University of Baghdad, Iraq
PROFESSIONAL ASSOCIATIONS
• LEED Accredited Professional (AP) Certificate with specialty (BD+C) -USA Green Building Council (USGBC)
• LEED Accredited Professional (AP) - Canada Green Building Council (CaGBC)
• UAE Society of Engineers
• Iraqi Society of Engineers
• IDC-Interior Designers of Canada
• IDEC- Interior Design Educators Council-USA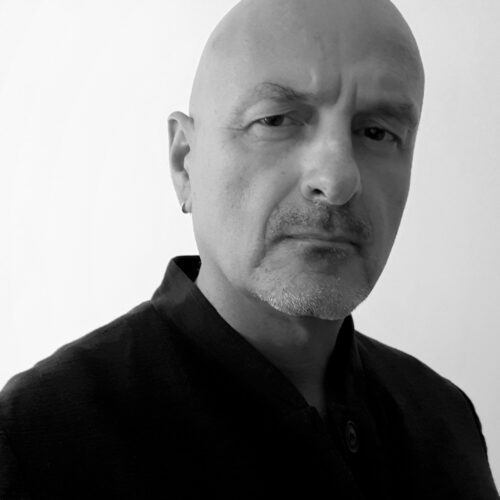 an architect, a researcher, and an educator holding more than 25 years of experience in both professional practice and academia. He is a doctoral researcher at the Universita' Politecnica delle Marche and a design consultant for large-scale projects in the Middle East's residential, commercial, and hospitality sectors. Since 2012, Cristiano has taught and researched architectural and urban design for UAE universities. He is associate editor of Compasses Architecture & Design and regularly writes about the architecture and urbanism of the Middle-east. In 2018 he co-curated the Egyptian pavilion at the Architecture Venice Biennale, and in 2021 co-authored the book "Desert:Space - Architecture for Emptiness." He recurrently serves as a juror for the most prominent international competitions and awards.
Agnes Koltay holds a Masters in Architecture (Hungary, USA) and Façade
Engineering (UK). She has worked with award winning architects and international
engineering offices, before starting her own façade engineering consultancy,
Koltay Facades, in 2011 in Dubai.
The consultancy firm is one of the largest specialist practices in the ME, well
known for the capability to work on the largescale developments, high-rise and
complex geometry buildings, opened the second office in Singapore in 2016.
Agnes has been based in Dubai since 2005 working on the numerous iconic
projects. She was ranked 91st on the 2013 Construction Week Top 100 in the ME,
delivered over 20 conference speeches around the world in the past 5 years,
regularly teaches sessions at the universities. Agnes was selected as Woman in
Construction 2018 by Big Project and the firm was awarded the Specialist
Consultancy Company of the Year 2018 award by ME Consultant.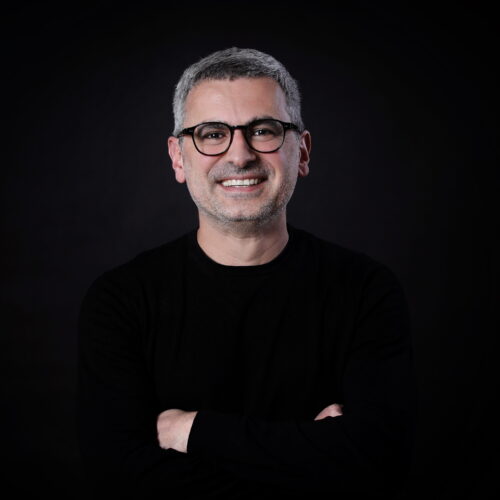 Shahram Agaajani; Born in Tabriz (Iran) in 1976, Shahram Agaajani is an architectand a founding partner of METAFORM architects. Hestudied architecture at La Cambre (Bruxelles) graduating with Magna cum Laude in 2001. In 2003 he established METAFORM architects togetherwith Thierry Cruchten. Sincethen, the award-winningfirm has grown to become amultidisciplinary team of over50 collaborators with offices inboth Luxembourg and Dubai.
The firm's key achievements, including the creation of the Luxembourg pavilion at Expo 2020 in Dubai and Luxembourg's first Velodrome, bear witness to its know-how and expertise. Their creative and daring approach brings a distinct signature style to each project.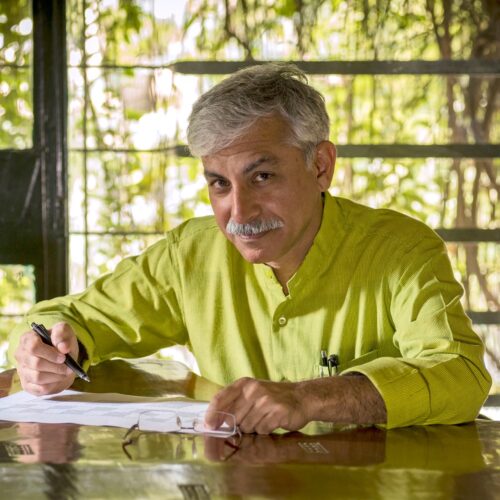 Rajeev Kathpalia is a partner at Vastu Shilpa Consultants or VSC, the multi- disciplinary practice founded in 1955 by the Pritzker laureate Balkrishna Doshi. Kathpalia's work integrates frugal and environmentally responsible strategies to create inclusive habitats for people. Renowned for his institutional designs, he has won several national and international competitions.
Designing across a range of scales, Kathpalia's practice encompasses regional and city plans, institutional campuses, individual buildings, and even furniture. His net zero approach to campus design, which integrates architecture, landscape, ecology, energy generation and management - while creating an equitable and inclusive social milieu, has set new benchmarks for sustainability and innovation.
Kathpalia serves as a trustee and is a former director of the Vastu Shilpa Foundation, a research based, non-profit charitable trust. The organization creates environmental and habitat designs for the poor, and has worked extensively in informal settlements to create low-cost housing. He also runs the Foundation's International Habitat Studio Program, which brings together students from across India and around the globe. He was recognized with the Prime Minister's Award for innovative Urban Design for his pioneering advocacy and design work on the inner city of Hyderabad within the Charminar precinct.
Kathpalia earned his Bachelors degree in Architecture from the Chandigarh College of Architecture and his Master of Architecture and Urban Design from Washington University. For the past 30 years, he has also taught as a university professor, lecturing extensively in India and abroad, and receiving several honors and awards. Most recently, he was conferred the 2019 Award for Distinction in Architecture by Washington University USA, and has also been appointed as Honorary Professor at the Xia Jiaotong - Liverpool University, Suzhou, China.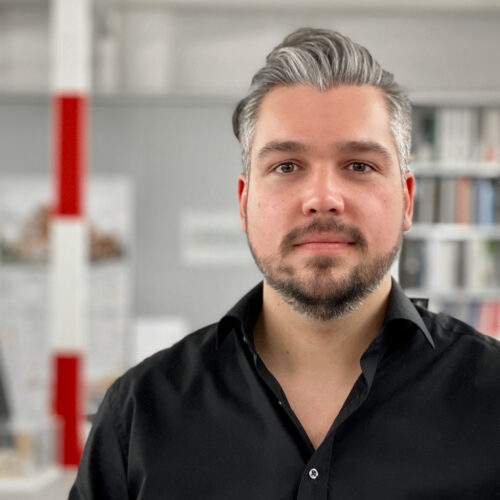 2021 project manager at querkraft architekten ZT GMBH, vienna
2021 master of science (diplomingenieur) at TU wien
2020 social media manager at querkraft architekten ZT GMBH, vienna
2018 bachelor of science at TU wien
2017 volunteer with archifair, sang, ghana
2016 freelancer with querkraft architekten ZT GMBH, vienna
2013 intern at hillebrand bau GMBH, wals, austria
2010 architecture studies at TU wien
2008 arts history studies at university of salzburg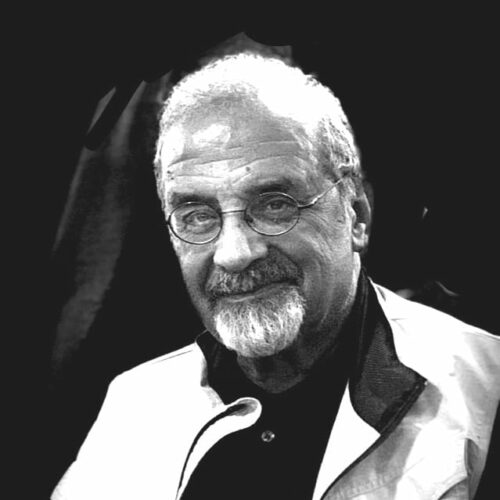 Founder and Partner Dar Al Omran (DAO)
Arch. Consultant
Founder of architectural subdivision in arch. Mohammad A. Jardaneh's office
Projektgruppe Architektur und Städtebau (P.A.S.)
Badran Design Studio
Education of
University of Technology Darmstadt
Dissertation published in the L'Architecture d'Aujourd'hui (AA) French magazine
2ACAA is that series of Architecture Awards that have been designed to recognize the significant Architectural contributions of various organizations and individuals worldwide. Inspite of being a multinational – global architecture award, 2ACAA still preserves the essence of uniqueness among all the continents. It is indeed a prestigious and unique global opportunity for architects all across the world to enrich and expand their Architectural knowledge and vision through the profound, in-depth and fascinating exchange of ideas from different parts of the world influenced by multiple cultures, customs, traditions, beliefs, inventions, themes and experiences. These Architecture Awards are a forum that facilitates professional interaction among participants about the new endeavors of the architecture world, and it's about exploration and discussion of the major accomplishments of the Architectural Arena.
These renowned series of Architecture Awards are presented under the following eight categories
Religion, Civic Transportation, and Community Based Projects
Interior Architecture
Future Projects/Innovative Designs
Commercial (Retail & Wholesale ,Office & Business, Production)
Old and New (Regeneration, Restoration, Renovation, Reuse,and Adaptation)
Residential
Rural Projects, Public Spaces (including squares and streets) and Landscapes, Urban Projects
Public (Sport & Leisure, Education, Health, Mixed-use, Hospitability)
These continents have rich culture, history and unique and at the same time diverse and colorful architectural background, and they have tried and worked hard to preserve their own respective cultural identity and at the same time meet the demands of the contemporary challenges and requirements of modern lifestyle.
This is unique event designed to inspire an architectural dialogue among the practitioners, all in one formula participants will have the opportunity to explore topics such as: The roots and history of their architecture, the effects of culture; history; and tradition on their architecture, The evolutionary process of their architecture, reviewing as a means of assessing contemporary architecture, the use of innovative technologies and sustainable methods in architecture and urban planning.
The event will be published by 2A magazine as a recorded history of a unique cooperation and interaction between these great continents.
Meeting this goal, 2A magazine will take another step towards creating a room for all architects around the Glob to expend and enrich their vision about architecture.
Moreover, this professional interaction among Asian and European Architects will faster the following objectives and benefits:
Exchange of knowledge, experience and information in terms of general strategy and urban planning.